We are now providing Google AdWords management in Inverness and The Highlands
Through popular demand from our existing clients, we have recently begun offering Google AdWords management services. With the growth and increasing popularity of Facebook paid advertising, the addition of other forms of pay-per-click (PPC) advertising was a natural step.
Google AdWords is a fantastic tool increase the visibility of your website during Google searches. AdWords campaigns target specific keywords and phrases that are relevant to your business and ensures that your website listing is appearing in a premium position when these words and phrases are searched for. As many industries become increasingly competitive, tools like Google AdWords are becoming vital in ensuring you retain your market share and stay one step ahead of your competitors.
A few benefits of Google AdWords:
Increase your website traffic.
Extensive targeting options ensure your new traffic is as relevant as possible.
Competitor analysis. Ensure you are out-ranking your industry competitors for keywords and phrases.
Track performance. A huge array of stats and figures will allow you to keep a record of conversion costs, ad performance, conversion value and much much more.
Highly effective retargeting options.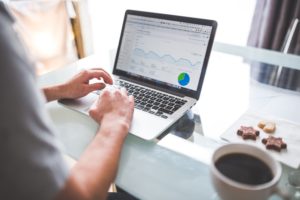 Separate campaigns can be run for different products that each have their own keywords and phrases, as well as separate campaigns for varying customer locations, demographics and much more.
Often we find clients will have set up ad AdWords in-house and will be spending considerably more than necessary on their conversions. With our management support we will monitor your AdWords account on a regular basis to ensure your adverts are performing as well as they can, and make changes as required to ensure they remain that way.
If you are interested in having us manage your Google AdWords, please get in touch for a quote.